ErgoRamp Wheelchair Threshold Rubber Ramps
Durable, non-slip and weatherproof threshold Rubber Ramps
ErgoRamp rubber ramps - threshold wheelchair rubber ramps - disability ramps are ideal for use in connection with improving the access conditions at private homes, shops, public buildings and in business.
ErgoRamp Rubber ramps features:
Sustainably and environmentally friendly made from recycled rubber from end-of-life car tyres.
Durable, non-slip and weather-resistant.
Easy installation without the use of special tools.
Broad product range.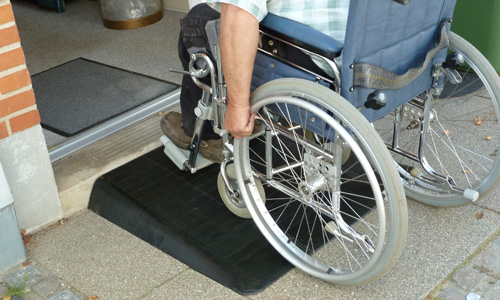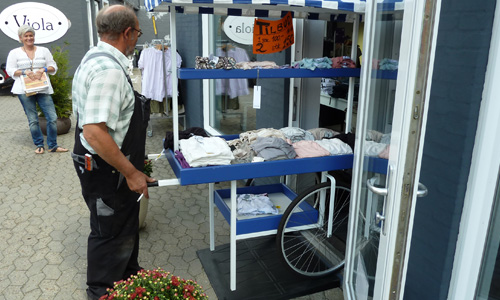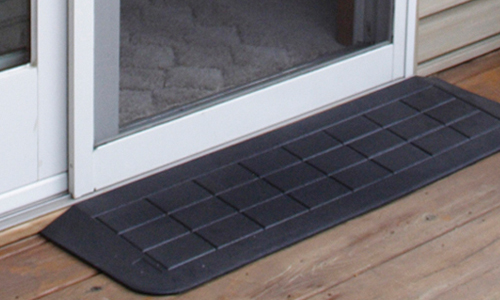 Product range:
The program includes 7 rubber ramps in 900 mm width in thicknesses from 15 to 125 mm.
By shortening the length, the ramps can be adjusted in height. The standard program thus covers any height up to 125 mm
Max. load 800 kg
The ErgoRamp can be adapted using simple tools such as a hand saw, jigsaw or Stanley knife. The work requires general care/handiness.
All ErgoRamp threshold rubber ramps are equipped with practical cutting grooves on the underside.
ErgoRamp can be glued to the substrate if required. Indoors, double-stick tape can advantageously be used for fixing the ErgoRamp if needed.
ErgoRamp Rubber ramps have several synonymous names: Handicap ramps / Door ramps / Ramp system / Door threshold ramps / Scooter ramps / Access Ramps / Solid rubber ramps / Disability ramps etc.