Rubber Tree Rings / Rubber Tree Washers
ErgoGarden rubber mulch Tree Rings / rubber mulch Tree Washers
Protect and pamper your trees with our rubber tree rings / rubber tree washers.
A tree's first time in the garden is absolutely decisive for how the tree will develop later, since a tree needs the very best conditions to be able to grow large and healthy in new surroundings. Here, a rubber tree ring or rubber tree washer is  a must.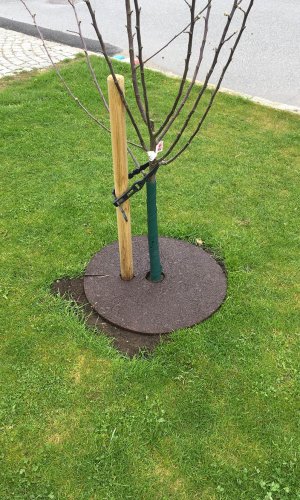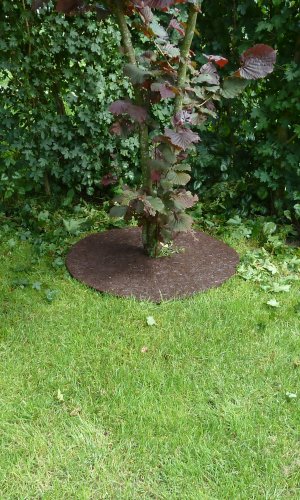 The permeable round rubber mat - rubber washer - rubber tree ring protects the soil around the tree, so weeds and vegetation around the trunk of the tree is avoided, but it also retains moisture and heat in the soil.
ErgoGarden rubber washers are especially suitable for protecting newly planted and young trees.
They eliminates weed growth and enables lawn mowing without damaging the tree. The hole in the rubber ring - rubber washer is easily expanded with a knife or a scissor when the trunk grows larger.
Our ErgoGarden Tree Rings can also be used around posts and e.g drying racks to avoid tall and difficult to cut grass.
ErgoGarden rubber Tree Rings are sustainably produced of a mix of dyed rubber mulch, rubber buffings and rubber granules from recycled end-of-life tyres.  A durable solution with a natural appearance that protects the tree and and retain moisture.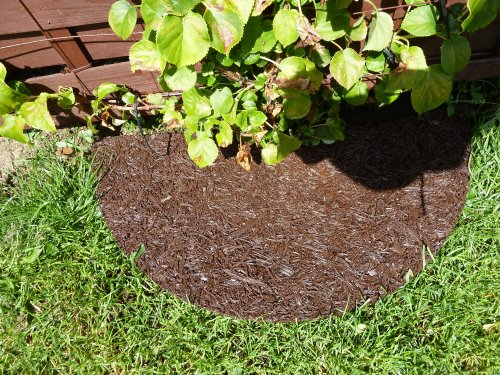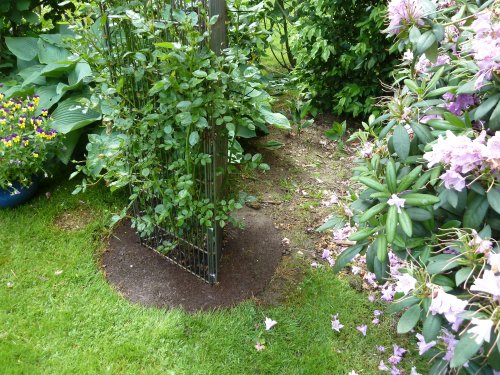 ErgoGarden rubber tree rings p

rotects and retains moisture Inhibits weed growth.

Can also be used for demarcation around drying racks and posts etc.

Enables that the lawn can be mowed without damaging the tree or post nor the mower.

Product range:
ø610 mm, in 16-30 mm thickness.
ø762 mm in 16-30 mm thickness.
Standard colours: Red, green, brown and black. Other colours available according to agreement.